Tulsa TV Memories GroupBlog 239

TTM main | What's new on TTM? | GB Archive





April 18 2007 at 07:12:51
Name: Lowell Burch
Topic: Camelot and Soap
Comments: I am glad the old Ransomeister keeps this web going. It helps to keep the memories of these fine media folks who are a part of Tulsa's history alive.

At Tulsa Public Schools, 1977, we had a pretty full time production schedule plus master control responsibilities. One young lady took a trip to her home in NYC and asked me to watch the soaps and keep track of them. I despised them but did watch Mary Hartman some, mainly to watch Mary Kay Place. Anyway, I did watch the Monday soaps and then I watched the Friday soaps. Obviously, the soaps on Tuesday, Wednesday and Thursday were just fillers, not at all important to the plot line. I reported the major developments and she was happy.

I remember playing at the Great Hall at the Camelot Inn back in the 70s. It was the detached building north of the hotel. A lot of people and a lot of fun.

---

April 18 2007 at 00:08:54
Name: Frank Morrow
Topic: Harlan Judkins
Email: frankmor at io dot com
Comments: Another veteran former Tulsa radio announcer is gone. The following was in the Sunday World:



Judkins, H. Harlan, 83, former KTUL Radio personality, died Saturday. Graveside service 11 a.m. Thursday, Memorial Park Cemetery. Stanleys.


This says "former KTUL" personality, but I remember him mostly as appearing on the KOME show "Crown Morning Edition" (I think that was the name. I'm sure Jim Ruddle will know.) with Greg Chancellor. This was the main competition to Jack Morris' newscasts on KTUL. I previously have written about Harlan on this web site (in GB 27, for one.).

I just found this on the World web site:



---


Radio news broadcaster H. Harlan Judkins dies

By Staff Reports
4/17/2007

H. Harlan Judkins, a radio personality who broadcast to Oklahomans news of the attack on Pearl Harbor, died Saturday. He was 83.

A graveside service will be held at 11 a.m. Thursday at Memorial Park Cemetery under the direction of Stanleys Funeral Service.

Judkins was born Dec. 31, 1923, to Myrtle and Hassell Judkins in Memphis, Tenn.

He spent his childhood in Tulsa and graduated from Will Rogers High School.

After beginning his broadcasting career in Okmulgee, Judkins broadcast news of the Japanese attack on Pearl Harbor that led the United States into World War II.

Judkins then served as a navigator and pilot for the Army Air Forces during World War II.

He married Jo Bruce in 1941 and began broadcasting at KTUL Radio in Tulsa.

He moved to Memphis to become a station program director in 1954.

Judkins later owned Media Marketing Consultants. He retired in 2001.

During his broadcasting career, Judkins announced many football games and was the public address announcer for many Liberty Bowl events.

He helped bring the Memphis Wings, a hockey team, to Memphis, and was a lineman for the team. He later was a goal judge for the Memphis RiverKings.

Judkins is survived by his wife, Jo Judkins; two daughters, Carol Gonzales and Julie Hill; and one brother, Philip Judkins of Tulsa.



Harlan himself wrote to us in GB 188. Rest in peace.
---

April 17 2007 at 22:03:37
Name: Mike Bruchas
Topic: Dick and Carol Van Dera
Comments: I am sad for the loss of Dick Van Dera - until I saw Pete's posting, I had no idea that Carol Van Dera was no longer with us.

Back in the liquor by the wink days, Carol worked at private clubs and regaled us with stories of "how it all worked" and of known teetotallers who really drank.

Dick was sometimes as bad as the late Wm. B Certain for puns, too. Must have been an audio-guy thing.

Dick and Carol were a good pair and I have good memories of them from my Ch. 8 days. It's tough to realize that I worked with Dick now 34-35 years ago.

Too much sadness goin' around this week.

Here is the Tulsa World notice, by permission:


by: Staff Reports, 4/17/2007
Richard "Dick" Van Dera, a former broadcaster and host of the "Uncle Zip's Do-Da-Day" show, died Saturday. He was 62.
A memorial service will be held at noon Tuesday at Moore's Southlawn Funeral Home Chapel.
Van Dera was born March 30, 1945, to Vera and Lewellyn Van Dera in Evergreen Park, Ill.
At age 5, Van Dera took up a lifelong passion for playing the piano, performing music throughout his life, his daughter Diane Black said.
Van Dera was a Navy corpsman during the mid- to late-1960s. He married Carol Cianci on Dec. 5, 1971.
In the early 1970s, Van Dera started a broadcasting career in Wisconsin before receiving a bachelor's degree from the University of Tulsa.
He worked for Tulsa radio station KRMG, (740 AM) before joining the staff of KTUL, Channel 8, as an audio technician in the mid-1970s.
In 1980, Van Dera hosted "Uncle Zip's Do-Da-Day," a live television show in which about 15 children would come on the set and play games. He collaborated with Carl Bartholomew, the former host of "Uncle Zeb's Cartoon Camp," to create the show, which aired for more than a year.
Van Dera then produced "KTUL Kid Time," a news show featuring children as journalists.
He worked at KTUL until the early '90s and spent the next 12 years performing on the organ and piano. During that time, he was the organist for the Houston Astros baseball team.
Van Dera is survived by four children, John Murray of Las Vegas, Maureen Spangler of Broken Arrow, and Diane Black and Lauren Van Dera, both of Tulsa; a sister, Nancy Smith of Palatine, Ill.; and five grandchildren.
---

April 17 2007 at 19:23:07
Name: Peter D Abrams
Topic: Dick Van Dera
Email: pabramsatalltel.met
Comments: Richard A. Van Dera was one of my best compadres at KTUL ever. My sister lived up in Door County in the early 70s, and the station she listened to was WDOR, 'The Voice of Cherryland". A certain announcer on the station just happened to be Dick. He also played piano at a local bar up there, and met this long-legged cocktail waitress name Carol, they got married, and eventually found their way to Tulsa.

He arrived there shortly after I did, late '73 if I remember right. He was one of the most laid back guys on the farm. The also Died-Too-Young William B. Certain nicked him 'The Big Band Era'. We had great moments together, one of was at the Tulsa State Fair. There was a piano and a Hammond organ, and we did one of the most horrible jams ever. It was fun for both of us despite the wrecklessness.

Our byline was 'however....' We had a ton of fun saying that to each other, holding our forefinngers up and grinning through the glass.

I was back in town a year ago June, and one of the things I wanted to do was to meet with him and say 'However' one more time. I wanted to tell him how much I felt the loss of his Carol, and with the loss of my Linda, I could relate in a big way.

I'll miss him as much as I've missed anybody. He was one of my big friends, bar none.

Rest in Peace, my good friend.

pda

---

April 17 2007 at 18:50:37
Name: Mike Bruchas
Topic: Soap updates at 8
Comments: Jimmy Reid: All I can remember was Tuma tracking the soaps so he would "get in good" with all the traffic girls!

I hated the soaps and most of the time we were busy in the afternoon on production, so I just had to make sure that I got my break stuff up. Matt Bunyan sometimes knew the plots, but as we used to say, "What crap! No one lives like this!"

Now at 6, John Gurkowski and Wayne Johnson (no, not the Tuffy one!), were addicted and conferenced with all the traffic and bookkeeping folks on the CBS soaps all day long! Sometimes they were distracted in production or shading cameras by soap needs!

---

April 17 2007 at 15:42:30
Name: Dale A. McKinney
Topic: Dick Van Dera
Email: horvendale at gmail dot com
Comments: After reading all the comments about Dick, what can I add except to say I agree. He was a very decent fellow, excellent at his job, and always fun to work with.

It was nearly impossible to make Dick lose his temper, though one morning anchor managed it. Dick was directing morning weather cut-ins, and they only had one map plus radar that he could punch up. The anchor kept calling for the other map, and pouted on air about it. Afterwards, she came up to the booth, pointed to radar, and said, "There. That map. I wanted that map there." Even then, I don't think his response was excessive.

I also remember that when I started there, Dick was one of the people you could go to for advice. There were some people you would avoid because they would make you feel like an idiot. But Dick had much patience.

He will be greatly missed.


---

April 17 2007 at 13:38:10
Name: Jay Cee
Topic: 2 Works For You (or not?)
Email: joe Tul at cocx dot nat
Comments: http://www.youtube.com/watch?v=YzKOvAzsoZ4&NR=1

Maybe a moment when 2WorksForYou wasnt working all that well....

---

April 17 2007 at 11:49:57
Name: Webmaster
Topic: DuMont Telecruiser Model B, Serial Number 101
Comments: DuMont/WFAA-Dallas Telecruiser photos

---

April 17 2007 at 06:21:27
Name: Dick Loftin
Topic: Dick Van Dera
Email: dloftin1 at cox dot net
Comments: I was stunned when I read about Dick's passing in the paper this morning. What a nice guy. I worked with him at KWEN/KRMG in the 70's under Swanson Broadcasting and he hired me at Channel 8 in the late 70's. He was always very supportive and helpful. A really decent man.

---

April 17 2007 at 00:53:47
Name: Jim Reid
Topic: Dick Van Dera
Comments: One of the odd things that happens when you work a master control shift at a network station, is you get hooked on the soaps. Dick and Tuma and I used to spend a lot of time exploring the complexities of General Hospital and Ryan's Hope.

For a while after I changed to the night shift, I'd stop and talk to Dick when I got to work to find out what mischief Phoebe had gotten into that day on All My Children.

Dick was a great guy, and even though I hadn't seen him in many years, the world seems a little sadder without him.

---

26 April 16 2007 at 19:14:33
Name: Mike Bruchas
Topic: Dick Van Dera
Comments: Dick liked radio and I am not sure what brought him to the KTUL announce booth, but he was fun to work with. I liked having yet another native Chicagoan escapee to talk to!

We initially did not know about his piano skills then either. Last time that I talked to him was before he left 8, and that was a long time ago.

Dick was a great guy!

I can't remember if he replaced Dick Ralston in the booth; Ralston or Lawrence Heatley replaced Matt Bunyan when he went from audio to projection. Then again I may be all cornfused. Matt left 8 to work full time at Starship in there sometime!



---

April 16 2007 at 16:15:58
Name: Gary Chew
Topic: Dick Van Dera
Email: Just SW of the Donner Party Family Grill
Comments: I remember working with Dick Van Dera at KRMG. And I remember working with Dick Ford, too. His name was really Dick Andert, or, as what he goes by now, Rich Andert. Andert was on before me. I relieved him at 4 pm, and a gentleman by the name of Martin relieved me. I got to start Johnny's theme every evening (when I worked there) as I took off for the evening at 8 from almost high atop Liberty Towers. Johnny usually let the whole theme track though, which I was glad for, because I could listen to that piece every night. Johnny and I usually had the problems of the world solved by the time the tune came to its final cadence, and Mr. Martin went smoothly into his opening patter.

I really like Andert, as well as Dick Van Dera. Van Dera was a really pleasant guy to work with. I'm so sorry to hear of his passing. He had a very nice voice, as I remember, back in about '74 on Radio-74.

---

April 16 2007 at 00:14:01
Name: Mike Bruchas
Topic: Dick Van Dera
Comments: I am so saddened to hear this. Dick was a Navy corpsman Nam vet - which meant he saw land action with the Marines. He never talked about his service time. He also came to TU from Chicago on a John Doremus scholarship after his military service. He was fun to work with and I liked his wife, Carol.

What a sweet guy!

---

April 15 2007 at 14:10:06
Name: Sonny Hollingshead
Topic: Dick Van Dera
Email: sonnyho1955atyouryahoooey.com
Comments: A memorial service for Dick Van Dera will be held Tuesday, April 17th, at 12:00 Noon at Moore's Southlawn Chapel, which is on 51st Street between Memorial and Mingo.

---

April 15 2007 at 09:06:19
Name: Sonny Hollingshead
Topic: Dick Van Dera
Email: Sonnyho1955@yayhooey.com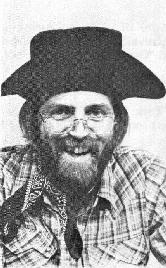 Comments: Dick Van Dera passed away yesterday at age 62. Funeral services are pending with Moore's Southlawn.

After leaving KTUL, where he served as voice talent, audio tech, kid's show host (he was Uncle Zip), and finally production manager, he turned to his love of playing organs, and worked for a while at Tulsa Piano & Organ, both in sales and in giving demonstrations around the country.

At the time of his death he was working in sales for Mathis Brothers Furniture here in Tulsa.

Dick came to Tulsa from Wisconsin in the mid-70s and worked overnight as a DJ at KRMG. He used the name Don Van Dera, so he wouldn't be confused on-air with Dick Ford, who worked middays at the time.



This is sad news. Thanks for letting us know. Dick was mentioned on TTM numerous times over the years. He last contributed here in 2001 in GB 86.
---

April 14 2007 at 21:27:00
Name: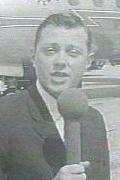 Mike Miller
Topic: Pat O'Dell
Email: michaelmmillerathotmaildotcom
Comments: I'd like to add my congratulations to Pat O'Dell. He and his sidekick, Ron Hagler, hired me at KOTV in the mid-60s, at a time when film quality began to matter at Channel 6.

Pat once held his sound camera up in the air for at least five minutes to film over a bunch of news reporters crowding former President Eisenhower. I was tossing questions to Ike, who had just finished a round of golf in Bartlesville with Phillips executives. The film was so steady you'd have thought Pat had used a tripod. KOTV was the first to master the art of A-B sync rolls without the mirror flip on air. (Somebody out there will remember what I'm talking about.) He and Ron Hagler taught me a lot about photography.

In addition to his enormous talent, Pat was also a lot of fun to be around.

---

April 14 2007 at 14:05:31
Name:
Lee Woodward
Topic: Pat O'Dell/Slim Whitman/Ted Daffan
Comments: Yes, congratulations to Pat O'Dell, one of the good guys from my Channel Sex days on his upcoming Hall of Fame honor. Also, for the Webmeister remembering the "Rich Man's Tiny Tim," Slim Whitman.

Now I'll slip in "Ted Daffan & His Texans" to bring the ancients to life. Or just Google him and see what a surprising career he had.

He was flying his own plane (an "Aircoupe") to his gigs in the forties. The friend and teacher (Layton Young) who taught me how to fly, won a bet that he could "slow roll" Ted's Aircoupe. It was claimed that this couldn't be done. The Aircoupe was also John Travolta's first plane. All this from our shared town of Arlington, Texas.



Lee later noted that "Channel Sex" was what locals used to call KOTV because of station manager Helen Alvarez' penchant for hiring only sexy, good-looking guys. (e.g., Foreman Scotty, etc.)

Slim Whitman put out what seemed like one of the first direct marketing music ads on TV (aside from K-Tel) back in 1979. He was touted as "number one in England longer than Elvis and The Beatles" (Wikipedia), which was a head-scratcher to me and my friends, since no one we knew had heard of him. I remember Jim Millaway goofing on Slim a lot on KMOD, which he also did on the Channel 41 Afternoon Movie.

Once I got used to Slim's unusual style, I realized he is actually pretty good. The Martians in the movie "Mars Attacks!" certainly didn't care for him, though; their heads exploded when exposed to Slim's powerful vibrato on the high notes.

We soon heard from Boxcar Willie after Slim's TV success. By the way, Willie's real name was Lecil Martin, recalling a favorite handle of Mazeppa's: "Lecil Beavis", no doubt related to his R.B. "Bob" Beavis. In the 1960s, many Oklahoma politicians and businessmen billed themselves with initials and nickname in this manner.
---

April 13 2007 at 22:50:24
Name:

George Tomek
Topic: Pat O'Dell
Email: mranchor@cox.net
Comments: May I add my kudos to Jim Hartz' for Pat O'Dell's induction into the Journalism Hall of Fame today -- and for Bob Sands making his mark in the Hall, too. Only an illness in my family kept me from the awards luncheon today.

Pat and I played baseball at TU -- and we both found out quickly after graduation that it wouldn't be our day job. Pat is a gifted cinematographer. Our paths haven't crossed enough in the ensuing years.

I've got the utmost respect for Bob Sands, although I did not have the chance to work closely with him until recently when I came on board to anchor at OETA. Bob does one helluva job as Network News Manager (and a lot more) with the Oklahoma PBS system.

Hearty personal congrats to both and to the other inductees!

---

April 13 2007 at 11:13:58
Name: Ronald Radford, Flamenco Guitarist
Topic: Bob Latting's Kids Karnival Show
Email: ron@ronaldradford dot com
Comments: During my March 31, 2007 Flamenco Guitar Concert at the Tulsa PAC, I mentioned from the stage that my first public performance was around 1952 at 8 years old on the Bob Latting kids show on KOTV playing my ukelele and singing "My Little Grass Shack in Kealikakua Hawaii"! This was 55 years ago and since then I have developed an international career as "The American Master of the Flamenco Guitar"...see RonaldRadford.com.

Our family got to know Bob Latting by eating often at his "Golden Drumstick" restaurant. When he found out about my talent, he invited me to be on his show. Bob's encouragement of my talent was part of my early influences in Tulsa.



Great to hear from you, Ron! You've got some fans on this site.
---

April 13 2007 at 02:08:56
Name: roy lee
Topic: Yodeling
Email: beerdrunk@cox.net
Comments: I don't have a problem with yodeling in my heavy metal music. I always liked that track. It's probably better than trying to sing lyrics in a second language. Why go to all that trouble when you can yodel?

---

April 12 2007 at 22:06:20
Name: Rick Brashear
Topic: Hocus Focus
Email: If I knew it, I wouldn't tell.
Comments: I never did get Hocus Focus' point or how they got on the charts. They had one hit tune that repeats itself for many strains, and the yodeler sounded like his shorts were caught in a wood chipper. I half expected Heidi to drop her goat cheeze and come to his rescue, only to find he was enjoying every ripping moment.



And then there is the ululation of Slim Whitman...

"Hocus Pocus" is atypical of Focus' brand of progressive rock (though I like it). They put out some great stuff. I've still got their first 3 albums and pull them out occasionally.
---

April 12 2007 at 15:38:45
Name: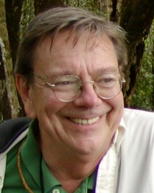 Jim Hartz (via email)
Topic: Pat O'Dell
Comments: One of the greatest television news photographers to come out of Oklahoma, Pat O'Dell, will be inducted tomorrow in the Oklahoma Journalism Hall of Fame.

Pat and I started at the same time in the early 60's (that's the 1960's) at KOTV in Tulsa. Both of us were TU grads. Pat, if my memory serves, was on a baseball scholarship until an errant grounder detached a retina. So much for good eyesight being necessary for a photographer. Well, you only need one eye for a viewfinder.

About the time I took off for NBC in NYC, Pat went to CBS, first to Vietnam then back here in the states, working out of the Dallas bureau for most of his career. He's shot just about everything imaginable in his 40 plus years as a staff cameraman for CBS News. His latest triumph was as the network pool cameraman leading the inaugural parade in January 2005. He well deserves to be honored in the Hall of Fame, and I count him as one of my oldest and dearest friends in the business.

Congratulations, Pat!



Jim wrote more about Pat in GB 143, and George Tomek spoke about him in GB 182. Recent pix of Pat O'Dell at SharpshooterTV.com.
| | |
| --- | --- |
| | |
| Pat O'Dell in the early 1960s | Pat O'Dell today, courtesy of Jim Hartz |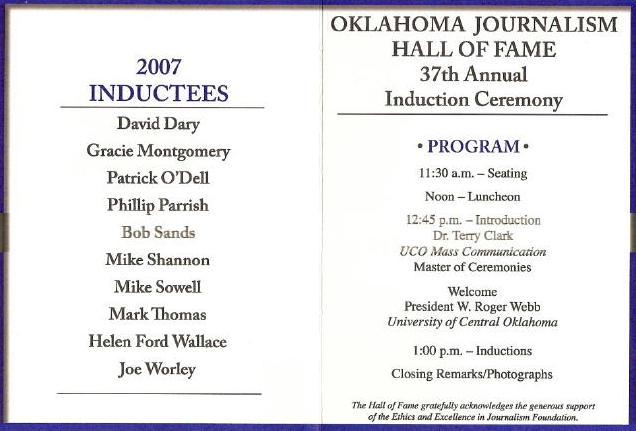 ---

April 12 2007 at 15:20:06
Name: Scott
Topic: Soundtrak/Silo
Email: sfields64 at cox dot net
Comments: It's great to hear from Linda Soundtrak herself! I can still remember the jingle, so I guess that's a prime example of good advertising.

As I recall, the old store at 51st & Mingo is now a Karate studio. I went in there a couple of times, but never bought anything major. I did buy my first "serious" stereo equipment at the Silo store across the intersection, probably in about 1981 or 82. It was a Technics receiver, turntable, and a cassette deck. I still have the turntable and tape deck, stored away. The receiver long ago burned out, although I do see that model pop up on eBay once in a while.

It was nice to hear from you, Ms. Soundtrak. It would be cool if some of those old spots turned up on YouTube or something...maybe some old Doc Rock too.

---

April 12 2007 at 14:20:42
Name: Mike Bruchas
Topic: Ken Place
Comments: He was also a KTUL studio cameraman once for a while.

He would disappear on weekend shifts between newscasts and miraculously the building smelled of someone "burning" a certain cannibis family plant. We found out later he would go up on the KTUL studio lighting grid or out the back studio doors a ways to "smoke".

He wasn't a bad guy, just trying to find a place to work. We were happy to see him in "The Big Chill".

---

April 12 2007 at 11:49:23
Name: DolfanBob
Topic: Silo
Email: MiamiPhin@yahoo.com
Comments: Silo was across the street on the NW corner. It also changed into a Cost Warehouse. I was recently by there and cannot remember what it is today.

---

April 12 2007 at 11:31:30
Name: Ken
Topic: Mary Kay Place
Email: jayhawken at aol dot com
Comments: Odd that this topic should arise just as DVD sets of her as Loretta Haggers on "Mary Hartman, Mary Hartman" have hit the shelves.

Viewing those shows today, it is the comically poor quality of the productions that stands out, not the intentional comedy. From the sets to the camera work to the ham-handed acting and the blown lines, this five-day-a-week soap satire from Norman Lear was produced on half a shoestring, if that.

While some people remember that Mary Kay Place won an Emmy award for that show, very few recall that she (as Loretta) also was nominated for a very real Grammy award. Stealing now from Wikipedia, here's more...



The Grammy nomination was for her spin-off musical album Tonite! At the Capri Lounge Loretta Haggers. Place wrote two of the songs on Tonite!: Vitamin L" and "Baby Boy." Both showed that she knew how to capitalize on the character's personality and comic effects.

"Vitamin L" is "love, you see, and without it, well, it's hell." (pronounced "hayull") "Baby Boy", which charted on country radio, told the story of Loretta and Charlie Haggers (played by Graham Jarvis). The couple was forever trying to conceive (the joke being that she was half his age and the sex was non-stop). "Baby Boy" was mythical in that she announced "I just found out today that our baby's on the way."

Both albums featured A-list country and pop performers from the 1970s. Dolly Parton, on whom the Loretta character was loosely based, provided backing vocals as well as the song "All I Can Do". Emmylou Harris, Anne Murray and Nicolette Larson sang back up as well. Aimin' to Please's "Something to Brag About" became a duet with Willie Nelson and earned the pair a place on the music charts in 1977.
---

April 12 2007 at 11:02:19
Name: Jeff H
Topic: Mary Kay Place
Email: Fina behind Hale H.S.
Comments: Mary Kay will be in a new show on HBO (at least a pilot) called "12 Miles Of Bad Road" starring Lily Tomlin and Gary Cole. The show is being produced by Linda Bloodworth-Thomason.

The show, a comedy, is about a extremely rich Dallas family, and I think Mary Kay plays an interior designer.

I saw a preview last week during the "Sopranos" as well as some other new programming.I hope they show the preview again so I can pay closer attention, since HBO's web site has nothing about this program. The above info was from Variety.

Factoid: Mary Kay's brother Ken was the cop in "The Big Chill", Hale '71 grad.

---

April 12 2007 at 10:47:02
Name: DolfanBob
Topic: Linda Soundtrak
Email: MiamiPhin@yahoo.com
Comments: Wow, Linda Soundtrak. So good to hear from Tulsa's original Best Buy. You were certainly ahead of your time.

I only got to meet you a couple of times at the 51st and Mingo store, where I had an in-dash stereo put in by your car techs. I'm not sure if your old store is the Steve's wholesale tools or Apollo's Karate.

You and Larry Reasor come to mind as the craziest ads around town at that time. I can't remember how many stores that you had and I had heard that you went to Colorado for a while.

Anyway, glad that you found Tulsa's premier web site and hope to see you post again. Thanks for the memories.



Didn't that 51st & Mingo location become a Silo (electronics)?
---

April 12 2007 at 10:00:46
Name: Linda Soundtrak
Topic: Me
Email: lindav0327 at charter dot net
Comments: Hi everyone - it's so nice to be remembered. I did own the Soundtrak stores, the stage names of my sons were Sluggo I and Sluggo II (their real names are David and Richard, like the Nelsons, and they are 27 and 23), I live in Birmingham, AL doing animated ads with a singing jingle for an attorney and I miss Oklahoma!



Hey, it is great to hear from you, Linda! You have been remembered here countless times. Thanks for checking in, and please feel free to write again.
---

April 12 2007 at 08:22:04
Name: David Bagsby
Topic: Focus
Email: dcb@sunflower.com
Comments: Focus was one of the main reasons I took up guitar.

Hocus Pocus had a few official variations. The sped-up version was the US single but the album version was longer. I think they must have done several takes because I used to have a greatest hits album of their's called 'Dutch Masters' (with a portrait of them as the cigar box graphic from that company) that had 2 more versions of that song not on the radio.

Jan Akkerman (no relation to Forrest J. Ackerman) was the guitarist and he is still out doing acoustic solo shows. Still exceptional. Thijs van Leer (I believe pronunced 'TEASE' though most Okies I knew pronouced it TIJ-US), who was the vocalist/keyboard/flute guy, is still touring with a tribute band that does the old set.

Other tunes of theirs you probably heard but not quite as famous were 'Sylvia' and 'House of the King'...most people thought that last one was a missing Jethro Tull song. Side note: Jethro Tull is playing in Kansas City this October.

Official site: FocusTheBand.com

Jan Akkerman's site is at JanAkkerman.nl. He played at a big acoustic guitar fest a few years ago up here in St. Joseph, MO that I heard was awesome. He also has a new DVD of acoustic guitar music played in cathedrals that is very nice. Plug off.


---

April 12 2007 at 04:27:38
Name: Wilhelm Murg
Topic: FOCUS ROCKS!
Email: Wilhelmurg at yahoo dot com
Comments: I still love Focus, and "Hocus Pocus" was one of the hardest rocking songs of its day - I never understood if the single was sped up from the LP version, or if it was just another take. Of course, now it looks like a lost John Belushi sketch. People had trouble taking it serious in its day, but I find it impossible not to respect that guitar solo. I've downloaded a couple of their albums from the day and it still holds up as great prog rock.

By the way, I don't remember Lionel doing Tom Snyder, but I wish I did.

R.I.P. Kurt Vonnegut - another good man down.

---

April 12 2007 at 01:47:31
Name: Webmaster
Topic: Hocus Focus
Comments: Some of you fuzz box fans out there will remember a Dutch progressive rock group named Focus. Their song, "Hocus Pocus", was a hit in the U.S. in 1973 (Wilhelm mentioned it five years ago in GB 120). It's one of the dottiest of rock tunes in that it features crazed yodeling, whistling, and flute-playing by the keyboardist, Thijs Van Leer. Guitarist Jan Akkerman would amaze with or without a fuzz box. I caught their act at OKC's Civic Center Music Hall around the time of this clip from "The Midnight Special".



---

April 11 2007 at 21:34:50
Name: John Hillis
Topic: Haw! Get off me!
Comments:
While I was out, Tom Snyder was discussed. I think that the record should state that both Ken Broo and King Lionel did a mean Tom Snyder back in the day.

---

April 11 2007 at 17:11:46
Name: Rick Brashear
Topic: Mary Kay Place
Email: Somewhere between here and now.
Comments: Mary Kay Place is a Nathan Hale alumni, class of 1965. You can find a write-up and photos of her at NathanHaleAlumni.org under Alumni News.

I graduated from Hale in 1972.

---

April 11 2007 at 13:27:27
Name: Bunker Under the Rose Bowl
Topic: The Immortal Mary Kay Place
Comments: Louise Lasser was born on this date in 1939.

I mention this as a bridge to her "Mary Hartman, Mary Hartman" co-star, Tulsan Mary Kay Place, actress, singer, writer, director.

In Loretta Haggers, MKP created one of the most obvious, oblivious, and yet nuanced characters in the history of television. And, for those of us "of a certain age", her star turn in "The Big Chill" shines as brightly today as when the film was released.

And many other performances: MKP is one of those rare birds who never fails to deliver.

Soon after returning to Tulsa from New York City in 1997, I found myself next to MKP in the produce section of a supermarket. I always respected the privacy of celebrities in NYC, where sightings of same were as common as potholes.

I've always since bitterly regretted not breaking my rule, and expressing my gratitude to MKP for the richness of life her practice of the acting craft has brought to so many.

So here: thanks, MKP, and continue the great work.



She is currently starring in the HBO series, "Big Love" (reviewed by Gary Chew). Here is an interview with MKP about the show.

And, Mr. Bunker, you may recall her TV acting debut on "All In The Family" in 1973 as "Betty Sue". She also wrote for "The Mary Tyler Moore Show" and "M*A*S*H" around that same time (IMDb).
---

April 11 2007 at 02:50:31
Name: Webmaster
Topic: Previous GroupBlog summary
Comments: Archived GroupBlog 238:

Writer Wilhelm Murg just caught us up on pop culture, and earlier touched on the past of Tulsa's Easter Pageant, remembered here in detail some GroupBlogs ago. Tube tester machines, formerly U-biquitous at U-Totems, were mentioned and seen. "Bullittheads" are coming to town in mid-June, the same time our 1957 time capsule is to be opened.

We saw KAKC music surveys from 1959 and 1967, plus YouTube videos of classic Uncola commercials and the "Like father, like son?" PSA . The Uncola man may have been the source of Miss Cleo's bogus Jamaican accent.

Several Robert Walkers were mentioned: Sr., Jr., and W., in connection with an article about Tulsa-born actress Jennifer Jones. TTM was featured on FamilyFirst.com despite the "party records" thread. A regular reader hit the front page of the World's Scene section with the Senate Bean Soup recipe.

We saw a Google Video interview with the real Tuffy The Tiger, courtesy of Channel 8. Tulsa DJ Jan Dean is in our thoughts.

Bulletin: the Camelot Inn (condemned 10 years ago) is coming down by the end of the summer.

These stories and more in GroupBlog 238.

---
Back to Tulsa TV Memories main page